Pre erection services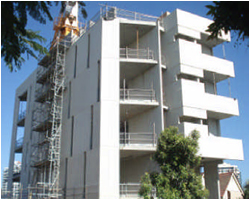 Fixed price contract / panel rates.
Setting out of all individual panels and dowels.
Pre erection meetings with builder and supplier.
Detailed job specific safe work methodology and documentation.
Constructions schedule.
Co-ordination of transportation and sequence of panels.
Design input regarding erection complexities and any unforeseen erection issues.